Description
Please contact us for higher purchase volumes.
For orders of distributors or by volume, the product has packaging in packs of 30 units.
The Test & Drive disposable breathalyzer consists of a glass tube containing a reactive substance, absorption granules, an aluminum sheet, and two protector caps. As a whole, it can detect the alcohol concentration in blood in minimum units from 0.2% BAC, which entails an alcohol concentration in exhaled air of 0.1 mg/I.
This breathalyzer offers maximum reliability. It has been tested and certified by the prestigious organization TÜV Rheinland, headquartered in Cologne (Germany).
General characteristics:
Official certificates: EC, TransCom Certificate, TUV
Description of its components:
Glass tube
Plastic caps
Filter
Iodine crystals
Valves
Aluminum paper
Wrapping
Accuracy: > 98% (TUV CERTIFICATE)
Response time: < 2 minutes
Operating temperature: 0 – 40°C (heat the tube with your hands when you are below 0°C)
Storage temperature: 0 – 40°C
Measurements:
Individual breathalyzer: 1 cm x 9 cm
Blister: 5.5 cm x 1 cm x 14 cm
Individual breathalyzer: 6 g
Pack with two units (including cardboard): 20 g
Personal – It cannot be used as evidential proof.
Promotional campaigns.
Customizable product for large volumes.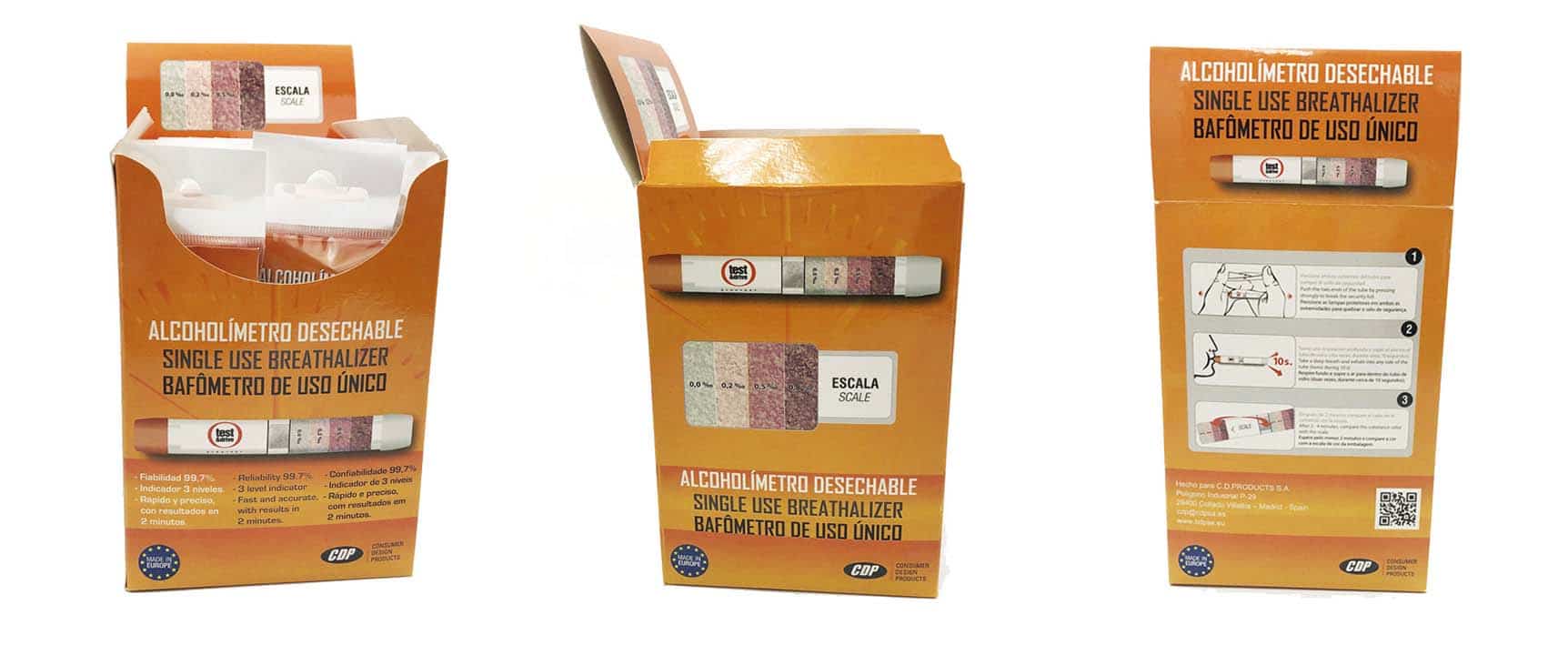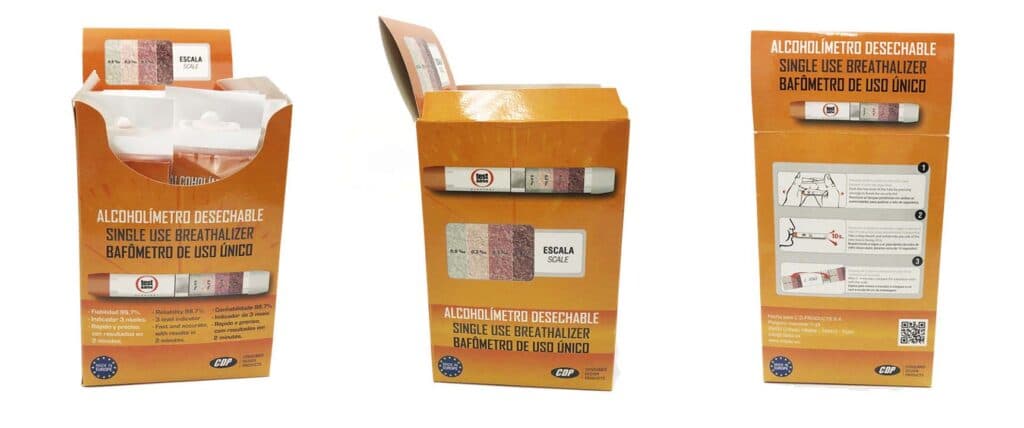 With the addition of this breathalyzer, we broaden our offer of personal breathalyzers to 3 models: the Test&Drive single-use breathalyzer with its new 30-unit POS display, the ZAPHIR 2500 breathalyzer and the YuBlow CDP 128 breathalyzer: