Description
Synthgene SARS-CoV-2 + Influenza A-B Antigen Combo Rapid Test Kit – 25 Units
The nasal test Synthgene SARS-CoV-2 + Influenza A-B Antigen Combo Rapid Test Kit is an in vitro immunochromatographic assay, for professional use, for the qualitative and differential detection of the nucleocapsid protein antigen of influenza A virus (including subtype H1N1), influenza B virus or SARS-CoV-2 in nasal exudate and oropharyngeal samples.
It was designed to facilitate the rapid diagnosis by healthcare workers of influenza A, influenza B virus or SARS-CoV-2 infections. This test provides only a preliminary analytical result. Therefore, any positive sample with the cassette should be confirmed by alternative methods of analysis and by clinical symptoms.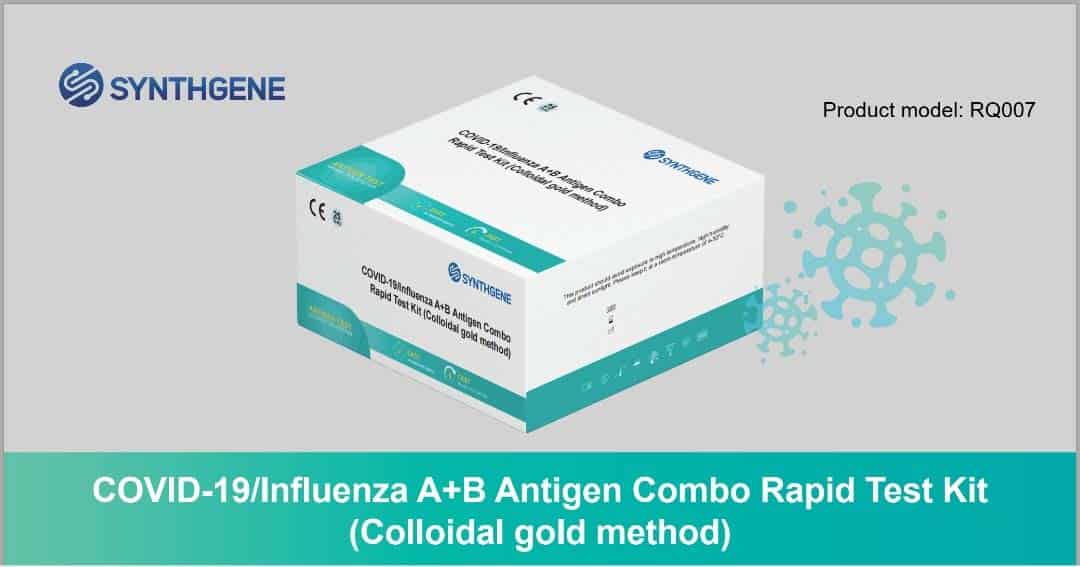 Advantages
Rapid 15-minute test for influenza A and B virus antigens and SARS-CoV-2.
Facilitates quick decisions about patient treatment.
Simple procedure that saves time.
All necessary reagents are included and no equipment is needed.
High sensitivity and specificity.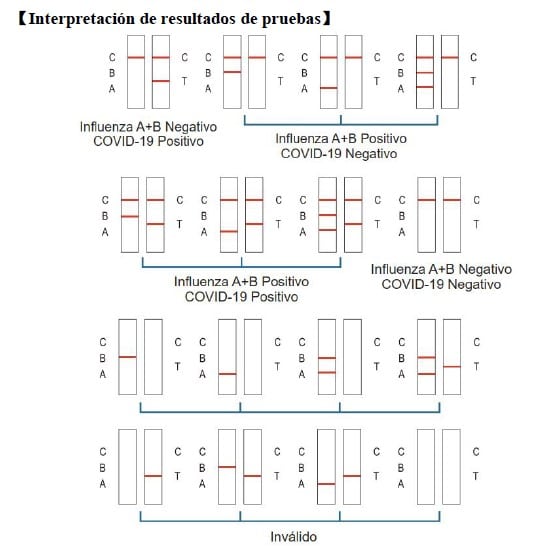 Technical specifications
Time to obtain results: 10-15 minutes
Storage: 2-30°C
Shelf life: 24 months
Sample type: Nasal / oropharyngeal exudate
Content
Main components:
Test pad, individually packed in foil bag (25pc(s)/kit)
Extraction buffer 25 piece(s)/kit)
Extraction tube 25 piece(s)/kit)
Swab 25 piece(s)/kit)
Instruction manual (1 copy/bag, 1 copy/kit)
Note: Kit components of different batch numbers are not interchangeable.