Description
Portable CO2 Monitor with EC-Approved 1600 mAh Lithium Battery CDP-CO2-3

The Harvard guide recommends, for COVID-19 prevention, not to exceed 700
ppm in a room.
The CDP-CO2-3 CO2 Monitor is a device, approved by the EC, of high precision and design for both portable and fixed use that is employed to detect the concentration of carbon dioxide, temperature and humidity in the environment. It has an intuitive interface with color icons so it is very easy to understand.
This CO2 monitor has a powerful 1600mAh lithium battery that allows complete portability with an autonomy of more than 3 hours. It can also be placed in fixed locations, on any flat surface or hanging on the wall. It has a compact and reduced design so it is highly visible and easy to read.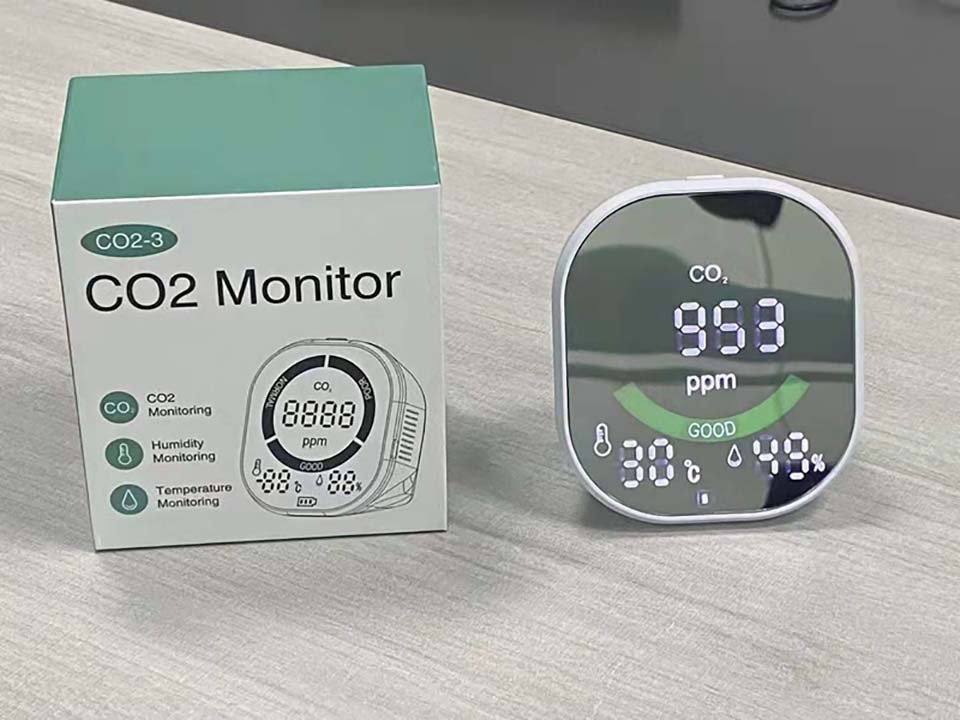 Designed for portable use in offices or wall mounting
A complete and compact equipment with all the features necessary to provide security in all types of places, both personally and professionally.
Technical features
Digital Screen Display
CO2 Technology: infrared (NDIR)
The unit of temperature is Celsius
Detection range: CO2 (400-5000 ppm)
GOOD:400-1000ppm; NORMAL:1001-2000ppm; POOR:2001-5000ppm
Material: ABS
Product Size:90X80X40 mm and Weight: 113g
Included: Device+manual+Type-C charging cable
Power supply: Rechargeable Li-battery 1600mah including USB Charging
Support alarm sound (more than 1000ppm), alarm sound can be turned on/off.