Description
Replaceable HEPA filter for multifunction air purifier CDP3120
A filter is a mechanism whose mission is to stop the passage of particles.
A HEPA filter consists of a mesh of randomly placed fibers. These fibers are usually layers of cellulose, synthetic fiber and/or glass fibers. They come in the form of an accordion, which means that their surface area is larger and they have a greater capacity to capture particles. The HEPA filter allows to neutralize the different types of suspended particles such as pollen, animal dandruff, mites, environmental dust, etc.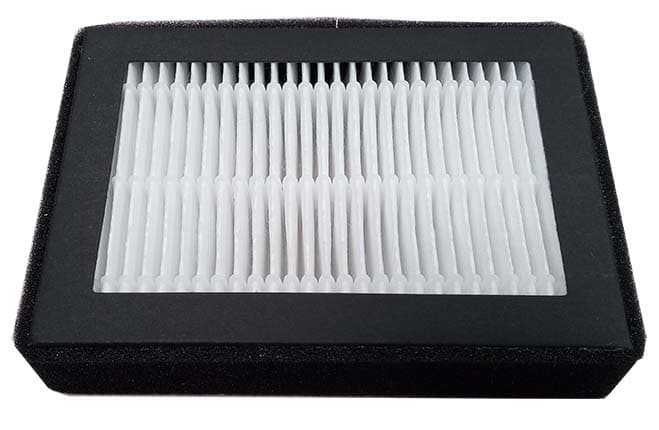 Tobacco smoke, mites, dust, pollen, dandruff, mold, biological and chemical toxic substances and other air pollutants are everywhere. For allergy sufferers, these substances make the indoor air in your home, vehicle or office very harmful to your health, especially at night. Now you can permanently get rid of these pollutants and enjoy clean, healthy air and feel a pleasant well-being.
It is designed to cover rooms of up to 20 square meters. It has a timer with sensors to ensure that the room reaches an optimal state of disinfection and hygiene, not exceeding the recommended concentrations.