Description
Ioniza Plug-in LED: Mini Home Ionizer CDP-GL130
Ioniza Plug-in Led is a home air purifier and ionizer for use in bedrooms, offices, clinics, meeting rooms, bathrooms, etc. This small-sized ionizer connects to the wall socket directly. With it you can purify and sanitize the air quality of a room with great efficiency and in a short period of time.
Forget about unpleasant smells, charged environments, cloying fragrances, body odors, etc. Ioniza has been specially designed to eliminate bacteria, viruses and dust particles, pollen, smoke, as well as to trap unpleasant odors and leave the air in the room sanitized, healthy and clean. It's a healthy alternative to conventional chemical air fresheners.
With a useful life of more than 10,000 hours of use, this home ionizer does not need filters or spare parts to work.
In addition, the ionizer has a very practical auxiliary LED that is ideal as an auxiliary night lamp.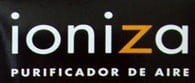 Main features:
Works with a single button.
Ultra-quiet, noise-free.
Insignificant consumption.
Approved: CE, RoHS, FCC Certificate.
Smart design with LED. Its LED light will allow you to use it as a night lamp. LED brightness: 10-20 Lux.
Sterilization through the generation of negative ions. Eliminates odor and purifies a charged environment leaving the air fresh and pleasant. Powerful production of negative ions (8 million /cm3) that provide an ideal air environment for the human body.
Purification function: The negative ion quickly absorbs and neutralizes harmful substances, allergens and pathogens, as well as odors of all kinds. Also known as "Air Vitamin," it promotes metabolism, improves immunity, and adjusts the balance of the human body.
Elimina el mal olor, elimina el ambiente cargado dejando el aire fresco y agradable
Bajo nivel de ruido e insignificante consumo.
Diseño inteligente con indicación LED, brillo del LED: 10-20 Lux por la noche. Tiene luces LED, se puede utilizar como lámpara de noche、
Potente producción de Iones negativos: 8 millones /cm3 que proporcionan un ambiente de aire idoneo para el cuerpo humano.
Función de purificación: El ion negativo absorbe y neutraliza rápidamente las sustancias nocivas, alergenos y patógenos, así como  olores de todo tipo, promoviendo el metabolismo del cuerpo humano, mejorar la inmunidad y ajustar el equilibrio del cuerpo humano, también llamado como la "Vitamina del aire"
Technical characteristics and dimensions:
Model: CDP-GL130
Product size: 67*25*116 mm
Pack size: 150*100*70mm
Net weight: 0.03 kg
Units per box: 60 pcs.
Box size: 520*465*298mm
Net weight: 6 kg
Gross weight: 11 kg
Voltage: 220V~50Hz/110V~60Hz
Negative ion output: 10 millions/cm3
Workspace: <10 m2
LED brightness: 10-20 Lux at night
Noise level: <30 dB
Power supply: plug in.