Description
The APP-012 Alko-Prevent breathalyzer breathalyzer is equipped with the most advanced technology, including a state-of-the-art electrochemical sensor and a long-lasting rechargeable lithium-ion battery. It has memory for up to 2000 records with a reminder for calibration cycles. It can operate in Offline mode autonomously, and/or on-line if connected to the AlkoPrevent management platform.
This equipment can be optionally connected  to the AlkoPrevent control platform  that allows the management and automation of breathalyzer controls for drivers at a parental or professional level.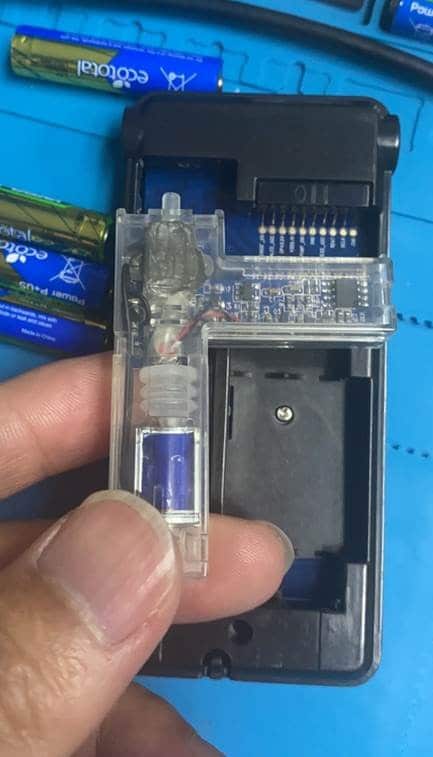 Through Bluetooth connection, the breathalyzer is linked to an Android terminal that connects with the AlkoPrevent platform, managing all test procedures.
The AlkoPrevent platform (with annual license cost not included) allows:
The possibility of scheduling tests throughout the day
Issue alerts based on stored results
See the details of all tests
Geo-locate test performances
Verifying the identity of the examinee through facial recognition
This professional breathalyzer uses a technology that employs the electrochemical reaction of platinum molecules with ethanol. Provides optimally reliable and highly stable metrics.
With the highest quality standards:

Characteristics of the APP-012 Alko-Prevent breathalyzer
Alcohol sensor: Electrochemical sensor made in Europe
Viewing range: 0.000-4.000 ‰ BAC; o 0,000 ~ 2,000 mg / L; o 0,000-0,400% BAC; o 0.0-400.0 mg / 100ml
Accuracy: +/- 0.08 ‰ BAC to 0.50 ‰ BAC (+/- 0.04 mg / L a 0.50 mg / L) (+/- 0.008% BAC to 0.50% BAC)
Sensitivity deviation: normally <0.9% of the measurement value/month.
Operating temperature: 0 ° C to + 55 ° C
Storage temperature: 0 ° C to + 55 ° C
Records: 20,000 test results with date and time.
Test counter with re-calibration alarm.
Calibration: Every 12 months or 2000 tests, whichever comes first.
Detects interruptions and respiratory pressure.
Power Supply: 3.7V 400mAh lithium-ion battery. Charge: DC 5,0 V 1A
Display: 1.44" color TFT graphic LCD
Bluetooth communication connectable to ALKO-PREVENT APP and portable printer.
PC Download Logs (PC Download Cable NOT Included).
Auto Power Off: 5 seconds LCD backlight, 3 minutes device shutdown.
Breath sampling: about 5~7 seconds of continuous breath sample at a flow rate of 12 L/min.
Dimension: about 110 x 53 x 19 mm. Weight: 82g.
Agency Approval: CE
Accessories: Breathalyzer, 2 mouthpieces, micro-USB charging cable.