Description
ALKO-PREVENT platform for automated preventive alcohol controls with Alcolock option
ALKOPREVENT is a multifunction online platform that allows the management and automation of breathalyzer controls for drivers. This platform combines a state-of-the-art APP-2 BT breathalyzer that connects by Bluetooth to an Android terminal, where the tests are performed according to a plan designed by a manager.
This plan includes:
The possibility of scheduling tests throughout the day.
Issuing alerts based on stored results.
Viewing test details tests.
Geo-locating the tests performed.
Optionally locking the vehicle remotely and automatically (for example, in case of a positive result). This optional Alcolock locking system requires a simple installation.
In addition, the ALKOPREVENT platform incorporates a sophisticated FACIAL RECOGNITION system to prevent possible identity theft, or attempted test sabotaging. It warns the manager of any attempted wrongdoing.
The ALKOPREVENT solution is ideal to manage commercial and industrial vehicle fleets, and for the remote control of alcohol in workers with occupational risk activities. Due to its low cost, it can also be implemented privately in family parental control.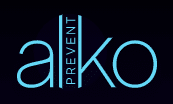 The objective of the breathalyzer with interlock-alcolock system is to improve traffic safety and avoid accidents due to drunk driving. It implements a plannable and controllable system remotely regulated by a professional or manager.
The main advantages of the ALKOPREVENT solution are: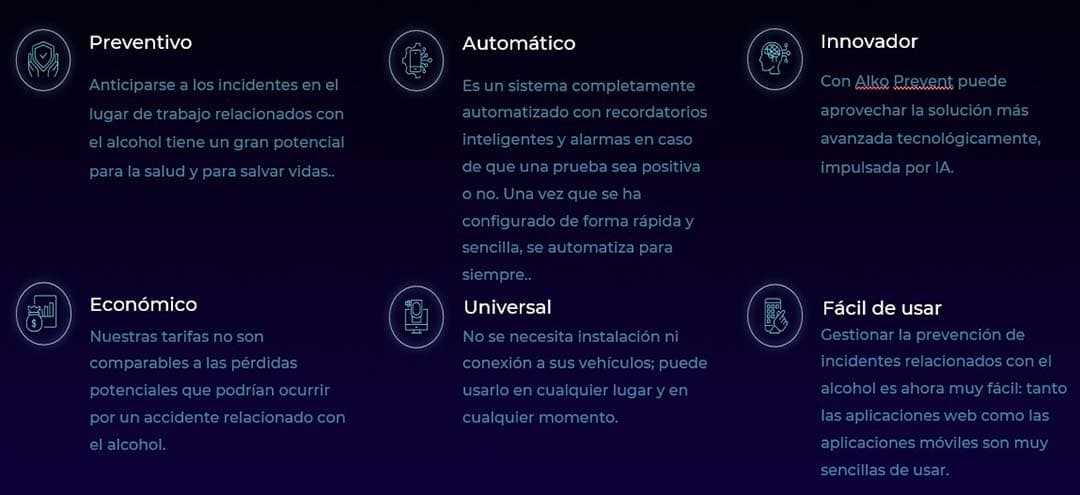 The implementation of the ALKOPREVENT platform, with or without the Alcolock option, significantly minimizes accident risks and reduces operating costs by allowing you to monitor safe driving habits.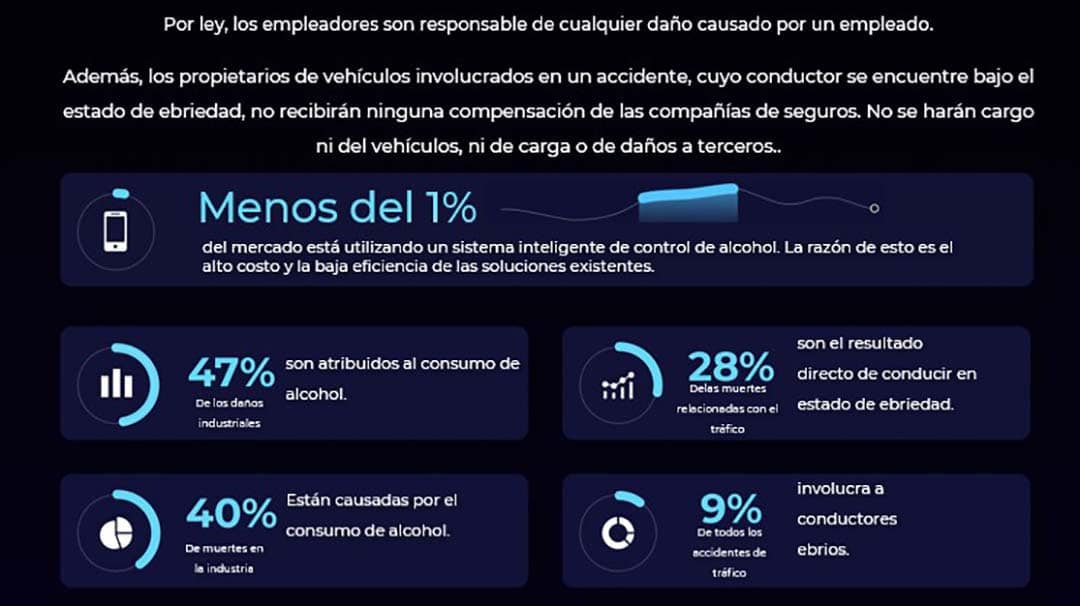 The ALKOPREVENT solution incorporates an advanced facial recognition system (to prevent identity theft or test sabotaging) and a complete control platform for fleet management.  ALKOPREVENT will allow you to implement a planned breathalyzer control strategy, even remotely, so you can immobilize the vehicle with the optional Alcolock system.
When the device is online, connected users can be monitored in real time from the digital cloud platform, with test geolocation.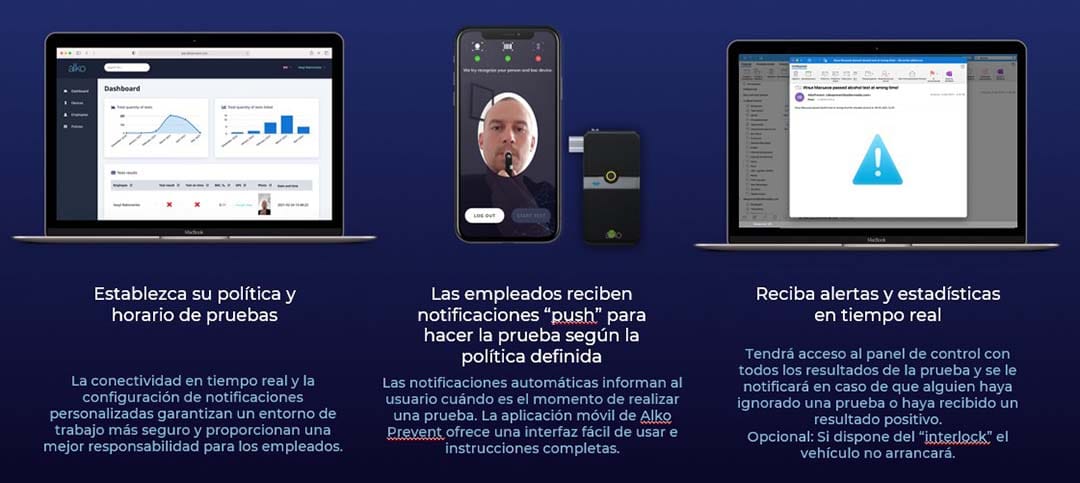 Geolocation of the driver and the tests performed
Powerful platform that allows remote management, to receive alerts in real time, immobilize the vehicle, geolocate it, and interact with the user.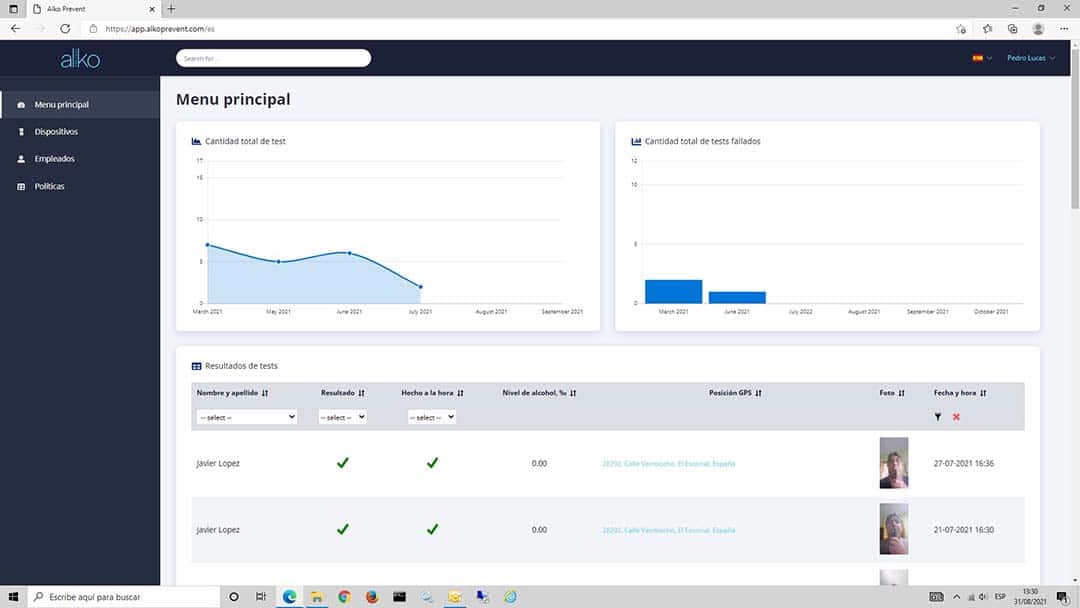 The platform is very stable and completely reliable with a minimally invasive installation in the vehicle at a very low cost.
It is a cost-effective solution applicable both in the professional and private sectors. Request a quote with your specific needs and our specialists will offer you a tailor-made proposal.
With the highest quality standards:

Main characteristics
Wireless: The Bluetooth Breathalyzer is supported by the ALKOPREVENT App to report and activate facial recognition when performing the test.
Optional Alcolock system for the real-time immobilization of the vehicle by GPS.
Tracking and control from remote sites.
Platform cloud log storage.
Facial recognition of the driver to prevent identity theft or sabotaging of evidence.
Update photos and events in real time with each test.
GPS tracking of the vehicle with geolocation of the tests performed.
Technical features
This Professional Alcohol Tester uses an electrochemical reaction with platinum and ethanol molecules to provide the most stable and reliable measuring technology.
Alcohol sensor: European electrochemical fuel sensor
Display range:   0.000-4.000 ‰BAC; or 0.000~2.000 mg/L; or 0.000-0.400 %BAC; or 0.0-400.0mg/100ml
Accuracy: +/- 0.08‰ BAC at 0.50 ‰ BAC (+/- 0.04 mg/L at 0.50 mg/L) (+/- 0.008% BAC at 0.50% BAC)
Drift: typically < 0.9 % of the measurement value/month
Operating temperature: 0°C to +55°C
Storage temperature: 0°C to +55°C
Records: 20,000 test results with date and time
Test counter with recalibration alarm
Calibration: Every 12 months or 2000 tests, whichever is earlier,
Breath pressure and interruption detection
Power supply: 3.7V Lithium-ion battery 400mAh.
Charge: DC 5.0 V 1A
Display: 1.44 inch color TFT Graphic LCD
Bluetooth communication to ALKO-PREVENT APP and a portable printer.
PC computer download records (PC download cable NOT included)
Auto Power Off: 5 seconds off LCD backlight, 3 minutes OFF device.
Breath Sampling: about 5~7 seconds continuous breath sample @ 12  L/min flow rate.
Dimensions: about 110 x 53 x 19 mm.
Weight: about 82g.
Agency Approval: CE
Packing Box Includes: alcohol tester, 2pcs blowing tubes (mouthpieces), Micro USB cable for charge.